Whether taking an impromptu or working on a month-old plan, trips are always magically exciting. This excitement spikes highest when you travel towards Goa, which is a complete package of gleaming sea, rustic sands and never-ending after parties. Every year people enter this transcending land in millions, hoping to have the best time of their life. And they do!
But such an experience doesn't come cheap. You need a lot of cash to entertain yourself and go through your entire trip smoothly. Literally, a bag full of cash would not accomplish your needs when you start spending. With such endless experience locked just a minute away, you need to set limits on your spending. There are many ways you can bind your spending and make your trip a more economical venture. Here are some ways you can do that-
Hire a Bike-
Hiring a scooter is the most economical way of traveling. With cost as low as 100 rupees per day, it's practically the cheapest way for the budget-driven traveler. It's way to appealing for a place which charges a thousand bucks for a taxi ride. Sure, buses are a great way to explore but its way to thorny even for the native to use that. Hence, bikes are the most feasible option left, you can explore great depths of this electrifying city.
Explore a Goa Villa for Luxury Stay –
Probably accommodation gives you a sense of luxury in a place like Goa where everything seems to be under budget. On a minimal, accommodation in Goa villas would cost about 1000 to 3000 bucks a night, which is a great way to make your stay more enticing and magnificent. You can treat yourself with some of the finest villas in Goa.
South Goa- The budget Paradise-
The majority of Goa's beaches are nestled in North Goa; hence the primary tourist audience is received by this region. Due to that, the demand for everything is a little inflated than its counterpart like traveling, food, luxury villas in North Goa and other accommodations etc. Remember one thing beaches are not the only thing Goa is known for. There are tons of other things you can do here. Staying more in South Goa will considerably drop your expenses down. Keep the majority of sightseeing inclined to the south and see how well you would do.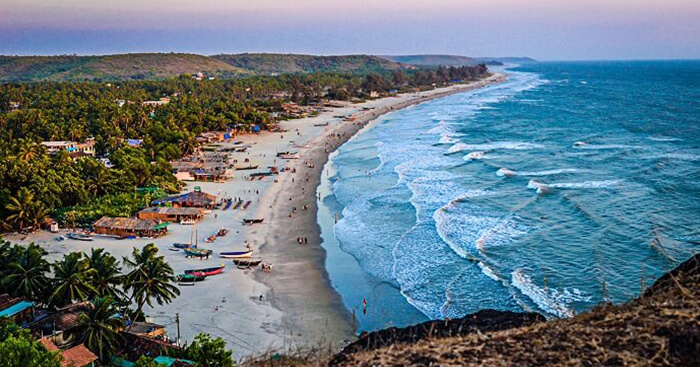 Off Seasons-
Probably your nuclear weapon is cost-cutting. When you enter the place during the time of May to September, you will find everything below the regular price. From flights to accommodation in fine villas in Goa, everything is so economical that it might calculate up to 50 percent less than having a trip at the peak months. Also, people might avoid Goa during monsoons but natives explain it as a distinct flavor in the Goan ambiance. It's equally enchanting but in a different way. Hence, it would be wise to visit then.