Goa is a magical land with countless beaches, fishing villages, Portuguese architecture, historical sites, variety of shacks, restaurants, Pubs & bars and other activities. Goa offers a vacation for every individual need, elevating your travel experience.
Exploring Goa within a day or two is next to impossible. Enjoy your stay at a luxury villa in North Goa as a couple, family or a group of friends and explore Goa at your heart's content. Luxury villas range from single bedroom to 9 bedrooms and more depending on your requirements. You can imagine being in one of the luxury villas in Goa, lazily swimming in the private pool sipping your favorite drink, or witnessing the sunrise & sunset from the balcony, or enjoying a fine dine with your loved ones in the tropical land.
Doesn't it sound appealing? Then, you must take a look at some of the mesmerizing beach facing villas in North Goa that guarantee you a thrilling vacation turning imagination into reality. You can feel the fresh breeze gently brushing and caressing you to sleep. If you care for a holiday filled with luxury and privacy- choosing to stay in luxury villas will be the right option. Listed below is the beach facing villas in Candolim.
Overlooking one of the most beautiful beaches in Goa, the "Coco Beach", this luxury private villa provides an exceptional holiday experience. With a private swimming pool and lush green garden, the villa defines luxury in its unique style. The entire villa is furnished with intricate chic decors adding a special charm to the place.  With 4 comfortable bedrooms designed with elegance, this villa is a perfect choice for a group of friends and couples.
Villa Raga is one of the mesmerizing villas in town with lush greenery, spacious rooms, state-of-the-art furniture's and lovely interiors. Get hypnotized watching the beautiful sunrise and sunset from the wraparound balcony. You are sure to fall head over heels in love with this 4 bedroom villa. The large private swimming pool adds a unique charm to the villa.
Domus is a super luxury villa on the sands of Candolim, Goa. The villa is sure to leave you spellbound with its extravagance. Domus, the 4 bedroom villa with Balinese interiors and modern touches carries an air of luxury. The villa offers facilities including private pool, pool table, bar, gym, Jacuzzi and more. Luxury is offered at your fingertips in the luxury villa Domus.
Sea breeze leaves you awestruck with its landscaped gardens, private swimming pool, open terraces and beautiful interiors. Nestled on a hilltop with 4 luxury bedrooms you can enjoy watching the breathtaking views of the Coco beach and its surrounding neighborhood. With a cabana and a minibar you can also organize a barbeque party with your loved ones.
Infini is a super luxury 5 bedroom villa offering views of the beach from anywhere inside the property. The villa is fully furnished with lavishness and comes with its own media room, sit-out and more. With a private swimming pool and cozy interiors, this villa carries a sophisticated style. You are sure to be torn apart between the thought of spending time outdoors or indoors.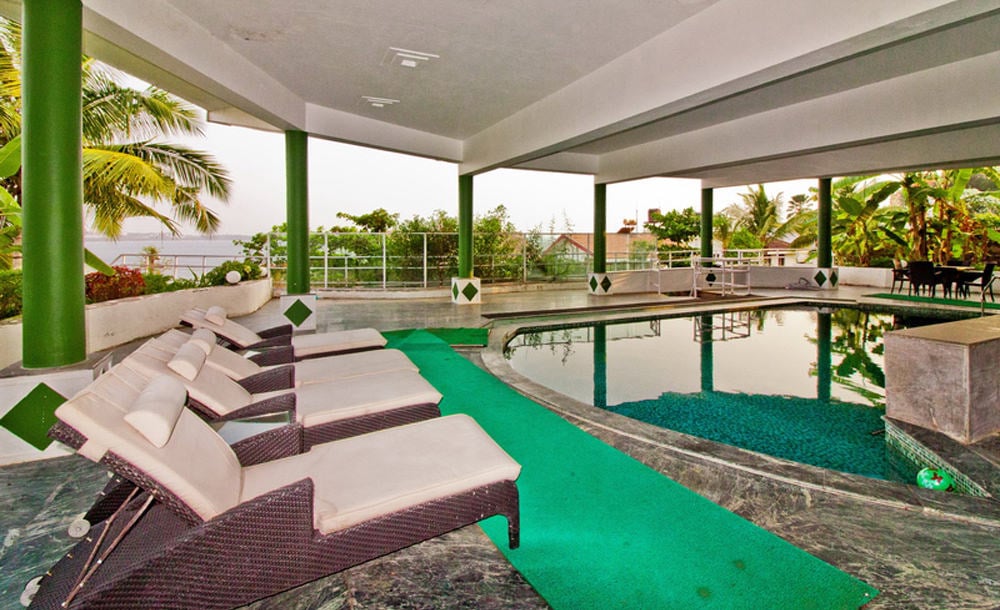 Villa Sea View is a 3 bedroom luxury villa standing tall boasting of its world class amenities. From the terrace you can catch views of the vast ocean stretching as far as your eyes can see. With a lovely ambiance and breathtaking interiors, the villa leaves you spellbound. You are sure to come back to the same villa next time you are on a trip to Goa.